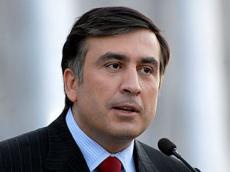 Georgian President thanked all the people of Georgia, which active taken in the parliamentary elections.
"Although the end of the election results and not counted, but the elections were democratic, as we have promised that" - he said on Monday evening after the announcement of the number of exit polls.
The President of Georgia noted that the "Georgian Dream" opposition coalition won proportional elections, and "United National Movement" (UNM) won majoritarian elections.
"The opposition won proportional elections in Tbilisi and UNM is in the regions, but we are not going to divide the country and we will work together" - he said.
The parliamentary elections held in Georgia on Monday. 77 of 150 deputies elected by proportional system, 73 - in majority districts. According to preliminary results of exit polls in elections opposition coalition "Georgian Dream" leading. The ruling party said that compensates defeat the proportional gain in majority districts.
Saakashvili underlined that although the election campaign was intense and sometimes "dirty", all should be forgotten, and we must to cooperate for the development of the country. "We are ready to cooperate and work with the new parliament" - he said.
Saakashvili said that the transfer of last Parliament power will be fine.
The election will be declared valid if the number of voters will be at least one third of the total electorate.
Proportional elections are elections taking place on the party list when the voter shall vote for the party, but not for the person.
Majoritary electoral system - a system of elections to the collegial body (Parliament) or elections of the official. Those candidates elected who received the majority of votes in the electoral district where they are running for.
/
Trend
/