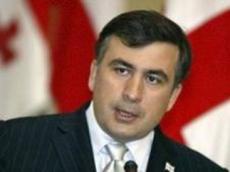 Georgian President Mikheil Saakashvili signed a law on changes to the Electoral Code, relating to the mandatory rules of mandatory transit of broadcasters in the 60-day period before the election - the so-called principles of Must carry and Must offer, press speaker of the president Manana Manjgaladze said at a traditional briefing on Tuesday.
"We think that this decision will contribute to holding transparent and free elections," she said.
In the period prior to election day the cable operators will be required to turn on the signals of television with common licenses in the broadcasting network "without the permission of (appropriate) of broadcasters". Only those cable operators which operate in the regions will be required to distribute the signal of television broadcasting in the regions.
The current nationwide cable operators will be required to distribute the signals and channels that have a license for satellite broadcasting, and those channels that are available for at least 20 percent of the population of Georgia. The latter formulation was adopted in order to signal of the TV Kavkasia license conditions of which provide broadcast only in the capital became available nationwide to consumers of all cable operators.
Television signals of Maestro and TV Channel Nine owned by a wife of a millionaire Bidzina Ivanishvili as a broadcasters, which have satellite licenses will also be available nationwide by all cable operators.
At the first stage, National Communications Commission, which can appeal the decision in the courts of two instances, in a short time considers and decides the disputes arising from a violation of the rules Must carry and Must offer.
At the same time, the National Communications Commission has an obligation to post the mandatory rules of Must carry and Must offer to broadcasters and cable operators during the pre-election period.
Another provision that was added to the bill prior to its adoption, according to one of its authors, the chairman of the Legal Committee of Parliament Pavle Kublashvili is a mandatory action rules of Must carry and Must offer before the second round of elections and before the midterm elections till the election day.
This, according to Kublashvili, consistent with the principle, supported by the ruling party, that the mandatory rules of transit shall act in campaign period.
/
Trend
/