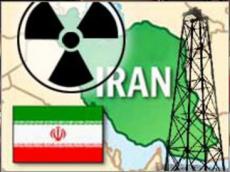 Iran and the 5 +1 group should reach a solution that would satisfy all parties, Iranian Foreign Minister Ali Akbar Salehi believes.
"In the near future experts will assemble in Istanbul where they will thoroughly examine all the proposals made at the last round of talks in Moscow. That is, technical and legal issues will be considered specifically. So I think that the Iran's nuclear programme issue will be resolved positively," Salehi told reporters in Astana.
He said Iran's nuclear programme issue successfully advances. However, it will take time to adopt a final decision on this matter.
"Now we have to be patient. You understand that this issue cannot be solved by only one meeting. The parties are moving in the right direction, but I want to note that the speed on the way to a positive result sometimes reduces or increases," Salehi said.
Iran and 5+1 group (Britain, China, France, Russia, and the United States plus Germany) held three sessions of talks in Baghdad on May 23 and 24 after an earlier round of negotiations in the Turkish city of Istanbul in mid-April.
The West, led by the United States, has imposed sanctions against Iran, accusing Tehran of pursuing military objectives in its nuclear energy programme.
Iran has repeatedly dismissed the Western allegations arguing that as a signatory to the nuclear Non-Proliferation Treaty (NPT) and member of the International Atomic Energy Agency (IAEA), it has every right to pursue nuclear technology for peaceful purposes.
/
Trend
/