"Agreement on the settlement of the Nagorno Karabakh conflict can be reached after the parliamentary elections in Armenia," President of OSCE Parliamentary Assembly Goran Lennmarker said in Yerevan.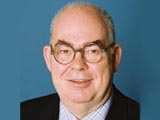 The PA President stressed the importance of reaching regional agreement between Azerbaijan and Armenia in the framework of the Minsk Group.
He also said the continuation of dialogue at the level of Foreign Ministers of the two countries will have a positive influence on the settlement of the conflict, APA reports.