The United States is urging Azerbaijani President Ilham Aliyev and his government to continue on a path that demonstrates their commitment to Azerbaijan's democratic future and to take all necessary steps to ensure the success of the upcoming November elections, U.S. Ambassador Julie Finley stated in her address to a special session of the Organization for Security and Cooperation in Europe (OSCE) on Tuesday.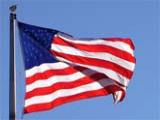 She said the United States is encouraged by the steps that Aliyev has taken to ensure free and fair elections, citing in particular his May 11 Election Decree.
«We hope all members of the Government of Azerbaijan will stand by the President and support his goal of elections that meet international standards," Finley underlined.  
Such elections will depend on balanced media coverage, peaceful campaign rallies, and prevention of election fraud, including allowing domestic nonpartisan observers to monitor the elections. 
Every voter needs an ID card, and we support Government efforts to ensure that every eligible voter can participate. The new television channel, "Public TV," went on air on August 28th. The United States hopes it will offer fair and balanced coverage. We urge the channel to focus on unbiased coverage of all political parties in the campaign.
Finally, the United States is hopeful that recent amendments to the election code will help ensure that the Government can effectively prosecute election fraud. Key to this effort will the prompt response by the Prosecutor General and the Central Election Commission to complaints forwarded to them, she underscored.