A next meeting of the PACE Monitoring Committee was held in Antalia, Turkey, on Wednesday. Asim Mollazade, Azerbaijani parliamentary representative to the Parliamentary Assembly of the Council of Europe (PACE), who also attended the meeting, said the gathering first discussed the fulfillment of CE obligations by Ukraine and activities of the democratic institutes in Moldova.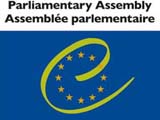 The second part of the session held discussions on some issues concerning Azerbaijan. 
According to Mollazade, Andreas Gross, a PACE co-rapporteur, in his remarks appraised the decree on Improvement of elections system by Azerbaijani President Ilham Aliyev, dated 11 May 2005. «However, referring to pre-election observations Gross noted that some forces in the government impede the democratic organization of the elections,' Mollazade underlined. 
Mollazade said that Gross attributed the pre-elections situation in Azerbaijan as satisfactory. He appreciated the large number of the candidates and the political rivalry by the political forces in the elections. (Trend)
MP noted that within 2-3 weeks of elections a PACE delegation will arrive in Azerbaijan. PACE will dispatch 40 observers to observe the forthcoming parliamentary elections.
Andreas Herkel, another PACE rapporteur on Azerbaijan, did not deliver remarks to the meeting of the PACE Monitoring Committee.
Mollazade said that a meeting of the PACE sub-committee on Nagorno-Karabakh will be held in Paris on 12 September.