The democratic elections in Azerbaijan are a great test for the country. It is the test to reiterate the democracy and establishment of a favorable international image of the country, Asim Mollazada, the chairman of the Democratic Reforms Party (DRP) stated on Monday.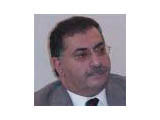 He voiced his agreement with the position of Terry Davis, the Secretary General of the Council of Europe, who stated in Baku that the democratic elections will have positive impact in the resolution of the Armenian-Azerbaijani conflict over Nagorno-Karabakh.
«The elections even not directly, but indirectly will impact on the settlement of the Armenian-Azerbaijani conflict over Nagorno-Karabakh. Sympathy of the international community to Azerbaijan as a democratic country is rather deep. It will be easier for us to inform the world about the existing realities, the unfairness in regard to Azerbaijan, occupation of areas, the Armenian aggression,» Mollazada underlined, voicing his disappointment with Azerbaijan's failure to realize all said thus far.
According to the leader of the DRP, the stability which will consolidate as a result of the democratic elections will also be a factor assisting Azerbaijan in the peaceable resolution of the Nagorno-Karabakh conflict.
The same time Mollazada voiced his hope for increase of attention towards the parliamentary elections in Azerbaijan. «Azerbaijan is one of rare Moslem countries, which possesses tremendous democratic potential,» the DRP leader stressed. «Azerbaijan is interested in the integration into the European community, which accepts only the countries with definite level of cultural values, including the organization of free and democratic elections, freedom of press, multi-party system,» he stressed. Today Azerbaijan has more chances for holding democratic elections, Mollazada added.
«Of course, the establishment of the democratic society is possible only with participation of Azerbaijanis. None of us will develop democratic institutes and liberal elections system,» Mollazada concluded, underlining that support and experience of all those who passed this path, will help Azerbaijan to intensify the pace of democratic arrangements.