"Yeni Siyaset" bloc will apply for Central Election Commission (CEC) for registration next week.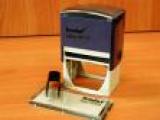 APA was informed by chairman of Azerbaijan National Independence Party Ali Aliyev who is represented in the bloc. According to him, the preparation process of documents of the bloc is on and it is going to end.
As concerns any problem to appear, A.Aliyev excludes this. "Union of 2 or more parties is enough for official activity of the bloc".3 registered parties are represented in "Yeni Siyaset" bloc.