About 10 bilateral documents will be signed during Azerbaijan president Ilham Aliyevs visit to China scheduled for March 2005, diplomatic sources informed Trend.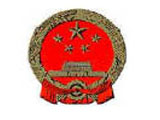 During the visit, which is according to invitation of chairman of Chinese National Republic Khu Czintao, bilateral political, economical and humanitarian relations will be in the limelight. Sides are mostly interested in economical cooperation. Experts from both sides are working on projects such as canceling double taxpaying, reducing custom rates, enlarging trade-economic relations, as well as in the fields of communication, transport, culture and humanitarian sphere.
China is interested in construction of Tbilisi-Kars railway within the framework TRASEKA program and is ready to conduct consultations with specialists. Cooperation in international organizations will be discussed during bilateral negotiations. China suggested supporting Azerbaijan in entering World trade organization.