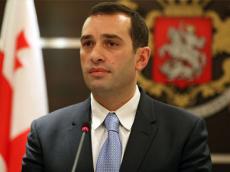 Georgia`s Defense Minister Irakli Alasania has said is country values its relationship with Azerbaijan very much to the extent that it cannot survive without it.
"Our strategic ally Azerbaijan is already a country, together with Turkey, that we have a relationship with, without which we cannot survive. This is something that we fully understand," he told Turkish Policy Quarterly, an Istanbul-based journal.
"Not only with energy and other projects but in general, the future depends on the wider cooperation these three regional countries have forged."
Alasania said: "We are going beyond, for example, just economic relationships, and we want to expand this to the military industry as well as foreign policy."
"Also, military policies need to be coordinated more effectively, and this is what we want to achieve in the future," the Georgian Minister added.

/AzerTAc/