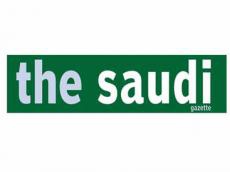 Saudi Arabian newspaper "Saudi Gazette" has published an article on the upcoming presidential elections in Azerbaijan.
Written by Azerbaijani ambassador to Kingdom of Saudi Arabia (KSA) Rasim Rzayev, the article reads: "On October 9th the citizens of Azerbaijan will once again go to the polling stations to choose their next president. The process has already begun, as various parties have identified their candidates and started campaigning.
President Ilham Aliyev has again been nominated as a presidential candidate and will more than likely be re-elected to serve the people of Azerbaijan for a third 5-year term.
His nomination was made possible by his wide support-base, which is made up of a diverse group of individuals from various parts of the country.
Aliyev`s conceivable third-term should not come as a surprise as he is credited for the social and economic renaissance Azerbaijan has experienced over the past decade.  Under his leadership Azerbaijan has become one of the world`s most rapidly developing countries, which is now steered by a strong non-oil based economy.
Azerbaijan`s solid diversified economy, which includes a growing tourism sector, has helped transform it from a borrowing country to one that now makes large investments in other countries.
In addition to its economic development, Azerbaijan`s military has also experienced an impressive amount of growth.  Currently its armed forces are the most powerful in the region; overwhelmingly surpassing Armenia`s military, which once occupied 20 percent of Azerbaijan`s territories.
On Election Day, the country`s top-ranking official will be elected by popular vote. The absolute majority votes cast will determine the election`s winner.  However, if no candidate receives more than half the votes, a runoff election will be held between the two candidates who obtained the highest number of votes.
A three-tiered election administration consisting of the Central Election Commission (CEC), Constituency Election Commissions and Precinct Election Commissions will oversee the election.
Teams of local and international observers will monitor Azerbaijan`s presidential election and the Azerbaijani government has invited groups, including the Organization for Security and Co-operation in Europe (OSCE) Office for Democratic Institutions and Human Rights, to be present. In addition to these guidelines, the CEC will provide webcam coverage of polling places throughout the country to allow interested people to observe from all over the world".
/AzerTAg/