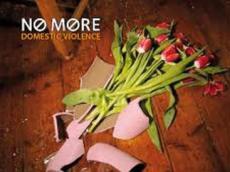 The Baku-Moscow-Astana space bridge on Violence in Family: Defense System was organized at the Novosti- Azerbaijan international news agency.
The event drew MPs from Azerbaijan, Russia and Kazakhstan to discuss domestic violence and ways of solving the problem.
The participants included member of the MIlli Majlis of Azerbaijan Elmira Akhundova, deputy chairman of the Russian State Duma`s committee for CIS affairs and relationships with compatriots Tatyana Moskalkova, member of the State Duma`s health protection committee Saliye Murzabekova, member of the State Duma`s committee for natural resources, nature usage and environment Yevdokiya Bichkova, and chairperson of the Kazakhstan`s national commission for women`s affairs and family-demography policy Gulshara Abdukalikova.
Russian MPs told of the family legislation and real situation of family institute in the Russian Federation.
Bichkova underlined that women turn to police for help only after 9-10 facts of violence. "Statistics show that 14 thousand women were killed as a result of domestic violence in 2012," she said.
Member of the State Duma Irina Sokolova pointed out that availability of the real statistical figures on family violence is an complicated issue. She stressed the need to improve the legislation to reduce violence facts.
Member of the Kazakh parliament Gulsara Abdikalikova said that two laws supporting family were adopted in the country in 2000. After that, the number of violence against women drastically went down.
Speakers underlined the need for creation of social services and psychological centres.
Elmira Akhundova said in her speech that remarks of Kazakh and Russian parliamentarians made her think that legislation of Azerbaijan is more perfect. According to her, a number of rehabilitation centres are functioning in big cities of Azerbaijan.
Akhundova pointed out that Azerbaijan joined the Council of Europe`s campaign on violence against women.
She said that Armenian aggression, Khojaly tragedy negatively affected state of mind of Azerbaijani people.

/AzerTAc/