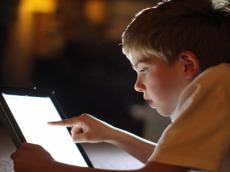 By Azernews
By Gunay Hasanova
A lot of parents are already tired of hearing about bad impacts of modern technology on their children. They get streams of information about the latest methods and strategies how to educate their kids in digital age. However, no matter to what extend the progress has gone far, there are several time-tested simple tips that will help to grow a good, confident and mentally healthy child.
Here are some tips by Harvard scientists that might help you in this regard:
 Spend time with your child
This is the basis of everything. Regularly spend time with children, be interested in their affairs and problems, and most importantly-listen to their answers carefully. You will not only learn about individual characteristics of your child, but also show him how to take care of another person.
Always let your child know what he/she means for you
As the research of psychologists indicates, many of the children do not know that they are the most important thing in the lives of parents. All they need is just to hear these words. Therefore, do not forget to talk to your children more often in order to help them to feel more confident.
Show your children how to solve the problem instead of ignoring it
For instance, if your child decided to quit football, ask him/her to explain why exactly he/she wants to do it. Make sure what his/her obligations in front of the team are (a joint game, general training, etc.). After all, if he/she still decides to leave, help him/her with the issue.
Accustom your child for daily help and be grateful for the help
The study shows that people who are used to express gratitude are more inclined to compassion. They forgive easily and love to help. In addition, according to the research, naturally they are more generous. Hence, it is important to come up with a list of daily household chores for the children, so that you have a reason to thank them. Psychologists also recommend parents to reward their children for exceptional acts of kindness and diligence.
 Help your child to deal with negative emotions
Psychologists say that it is important to be able to take care of suppressed negative emotions such as anger, rage, shame and envy. By helping children to recognize these feelings, parents are pushing their kids to resolve their internal conflict. It is also important to establish a reasonable framework of psychological safety.  
Show your child that the world is broader than it seems
According to research of psychologists, almost all children are interested in only a narrow circle of family and friends. It is important to make sure that they are also interested in people outside of this range, which differ from their socially, culturally and even geographically. You can help them in this by learning how to be a good listener who is able to put herself (himself) in shoes of the other person and feel empathy through touching movies, photos and news.
Educating a polite, caring child with a high moral is a hard work. However, each of us can do this. Nothing in the world is compared to this important and priceless reward!