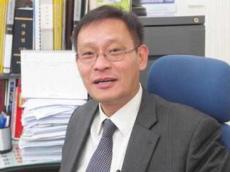 Ever since childhood, Kim Ung-Yong has shocked the world with his super-genius IQ; an unbelievable 210. At the age of six months, he was able to speak and converse with ease. At twenty-four months - when most children barely begin talking in sentences - he was reading effortlessly in four languages: Korean, Japanese, German and English. To further the impression, he began attending a University two years later, in which he was solving calculus problems the majority of us wouldn't take a stab at. He was gifted from the beginning, and continued to excel from then on with an IQ matched by none other than himself.
As the world began to see Kim Ung-Yong's remarkable potential, he began receiving a great deal of attention. He was featured on Japanese television and soon after got invited to work for NASA at the age of 8. Able to solve any problem given to him while working for the company, he continued his education and received a Ph.D. in Physics at the age of 15; the age of a high school sophomore.
It seemed that no matter the difficulty, nothing seemed to hold the super-genius back. It is unknown what gave Kim Ung-Yong this inspiring motivation. Some argue it may have been the simple thirst for knowledge, but none know for sure. These years as a teen, in which life was fast-paced, was a short segment of his life. The next portion was something no one expected.
Learning was definitely one of the passions of the Guinness record holder for the "Highest IQ", but there was still something he hadn't accomplished. It was a goal that everyone sets for themselves; the goal of happiness. But this didn't include a career in Physics; the major he first received a Ph.D. in. This consisted of focusing his time to become a Civil Engineer (which he later earned a Ph.D. in) and joining the business planning department at Chungbuk Development Corporation.
Many people who expected Kim Ung-Yong to become something "extraordinary" such as a government elite, felt disappointed. But as the super-genius proved, the act of being "extraordinary" was determined by the eyes of the beholder.
To him, life had been fulfilled. He had found true joy in life. A life in which he followed his own desires, not that of others.