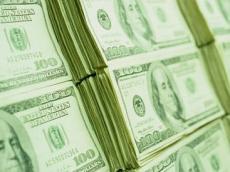 CHINA has the second-highest number of US dollar billionaires in the world after the United States, with Hong Kong-based real estate magnate Li Ka-shing, 86, retaining the title of Asia's richest man, the Hurun Global Rich List released today said.
On the back of a 33 percent resurgence in US stock markets, the world's billionaire club expanded by 28 percent to include a record high of 1,867 individuals this year holding US$6.9 trillion in combined wealth as of January 17, which was more than the GDP of Japan, the third largest global economy, the report said. Wealth of at least US$1 billion (6.1 billion yuan) was the minimum to be included on the list.
The US and China dominated the list, with 481 and 358 dollar billionaires respectively, and led the increase of 414 in the number of billionaires, with 72 and 41, respectively. For the first time in three years, Microsoft founder Bill Gates, 59, overtook Mexican telecom tycoon Carlos Slim, 75, to become the richest man in the world with a 26 percent increase in his fortune to US$68 billion. Slim slipped to fourth as his wealth shrunk 9 percent to US$60 billion on the back of a weak Mexian peso.
Legendary investor Warren Buffett, 84, and fashion chain Zara founder Amancio Ortega, 78, secured their second and third positions for the second year running, with their wealth growing 10 percent and 13 percent to US$64 billion and US$62 billion, respectively.
Li Ka-shing, the richest man in China and Asia, ranked 12th globally with US$33 billion, up 3 percent.
He also came in first among the billionaires of Chinese origin, whose number totaled 457, up 108 from last year, which means nearly one in four billionaires in the world can trace their ancestry back to China regardless of their current nationality.

/AzerTAc/