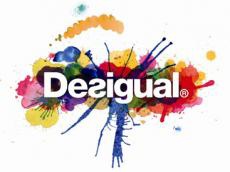 Spanish fashion label Desigual is accelerating its expansion in Europe and emerging markets, seeking to ride predictions of fast growth in women's apparel while also taking the colorful brand into new areas like perfume and shoes.
The Barcelona-based company has gained a reputation for bright garments and bold marketing, offering free clothes to shoppers who arrive in their underwear to special sale parties.
After expanding outside Europe three years ago, it is now targeting sales of 1 billion euros ($1.4 billion) this year - from about 820 million in 2013 and 440 million four years ago - and plans to add 100 stores a year for the next three years.
It is all part of managing director Manel Jadraque's master plan to build a powerhouse brand to rival those of French luxury group LVMH, where he worked for a decade before joining Desigual as director of operations in 2004.
"In the next three years we plan to grow about 20-25 percent a year. The big idea is to double the company every four years," Jadraque, 44, said in an interview during Berlin fashion week.
Consultancy McKinsey predicts the global women's apparel market will grow almost 5 percent a year by 2025, up from a historical average of just over 3 percent, with emerging markets accounting for over half of sales from 37 percent now.
"The market for fashion will double in the next 10 years," said Jadraque, who was wearing one of Desigual's trademark asymmetrically patterned shirts. He said he saw room for competition between 20 companies like Zara-owner Inditex, which has grown fast to become the world's biggest clothing retailer with more than 6,000 outlets.
Hence Desigual's move into cosmetics, homeware, sports and shoes in the last two years as well as its drive to open stores in travel locations like airports, train stations and hotels.
"It is an upgrade for the brand to be in more channels," Jadraque said. "For a brand, the most important factor is to have presence in the market."

/Reuters/