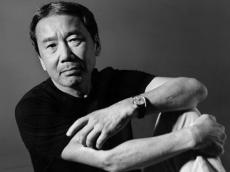 He may not have won the Nobel Prize for Literature, but best-selling Japanese author Haruki Murakami (and his publisher) is probably laughing his way to the bank. According to information company Oricon Inc., his newest novel Shikisai wo Motanai Tazaki Tsukuru to Kare no Junrei no Toshi ("Colorless Tsukuru Tazaki and His Years of Pilgrimage") is the biggest-selling book in Japan for the year 2013.
The list features books published during the 12-month period of November 19, 2012 to November 17, 2013. It does not however give information as to how many copies the books sold, but Murakami's publisher Bungei Shunju says they have printed 1.05 million copies in the Japanese language alone since they released it in April this year. The English language version is set to come out in 2014 and since Murakami is a huge draw in the international market, it is expected that this one to become another hit.
Novels did particularly well in the Top 10 this year, with Naoki Hyakuta's Kaizoku to Yobareta Otoko ("The Man Who Was Called a Pirate"), and Jun Ikeido's Rosujene no Gyakushu ("The Lost Generation Strikes Back") also making it to the best-sellers list. However, it was still a list dominated by non-fiction works, like self-help books and how-to manuals. Second place in the Top 10 list was a book by a cancer specialist warning people against the dangers of cancer patients having surgery too early.
Murakami was the top pick by betting sites before the announcement of the Nobel literature
prize, but eventually lost to Canada's Alice Munro. He is always a strong candidate every year, but has yet to achieve that particular honor, even as he rakes in the dough with each new novel that he puts out. His newest one is about a man trying to come to terms with his past, sticking to the style that has made him popular, with pop culture references, surreal imagery and lyrical prose.
Haruki Murakami is a best-selling Japanese writer. His works of fiction and non-fiction have garnered critical acclaim and numerous awards, including the Franz Kafka Prize, the Frank O'Connor International Short Story Award and the Jerusalem Prize, among others. Murakami has also translated a number of English works to Japanese. His notable works include 1Q84, Kafka on the Shore, Norwegian Wood, and The Wind-Up Bird Chronicle.
As a writer Haruki Murakami was influenced by Western literalists, which distinguished him from his fellow Japanese counterparts. Not only exclusive to Western influence, Murakami consistently aimed to provide a sense of Japanese heritage throughout his books. Most of his works are written in the first person prose to provide the reader an understanding of what the main protagonist encounters. He states that because the "family" plays a significant role throughout traditional Japanese literature, by portraying the main character as an independent individual he becomes a man who values freedom and solitude over intimacy. Also notable is Murakami's style of humor in his writing. Such scenarios are evident in the 2000 novel In The Quake's Superfrog saves Tokyo where the main protagonist is confronted with a 6 foot tall frog that talks about the destruction of Tokyo over a cup of tea.

/AzerTAc/