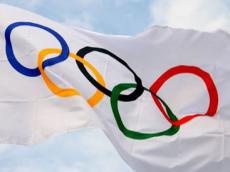 Snow for the 2014 Winter Olympics in Sochi will be collected and stored in advance, according to the head of the coordination commission of the International Olympic Committee (IOC).
"Snow will be prepared and stored in advance wherever possible. We should learn from the Vancouver Olympics," Jean-Claude Killy said Monday, reports Xinhua.
Unseasonable balmy weather during the Vancouver Winter Olympics in Feb 2010 led the organisers to urgently transport tons of snow from the mountains and even cancelled some competitions.
Killy stressed that technology allowed snow to be stored indefinitely long even in summer for use in case there will be shortage of the natural snow.
Sochi is located in the Black Sea subtropical zone of Russia. "This is a unique place. You may ski in the morning and bathe in the sea an hour later," Killy said commenting on Sochi.