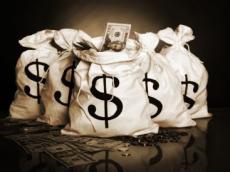 Despite global economic uncertainties, the euro zone debt crisis, and fears of a hard landing in China, the mega-rich — the one percent of the one percent — have had a great year.
The world`s billionaire club has added to its numbers and increased its wealth even as equity, currency, and commodity markets have suffered one of their most volatile periods. The United States still leads the world with its billionaire tally, far outpacing its closest competitor China with a whopping 333 more billionaires.
American billionaires account for less than 1 percent of the population of those with $30 million or more, but control nearly a quarter of the group`s total fortune of $8.28 trillion. California is the number one state for the ultra-wealthy, followed by New York, Texas, Florida, and Illinois.
China ranks second in the world when it comes to the number of billionaires, but in terms of total wealth, the country is behind Germany and the U.K., tying with Russia for fourth spot.
The United Kingdom has the largest number of billionaires in Europe, beating Germany by three, but it still lags Germany in terms of total wealth of the group by $120 billion.
Germany is the only euro zone country to make the list of the most billionaires, bucking the trend of declining wealth in the majority of the bloc`s nations.
India, together with its BRIC peers — Brazil, Russia, and China — makes a big part of the top 10, highlighting the scale of wealth being created in emerging economies. Asia`s third largest economy, together with Japan and China, accounts for about 75 percent of the region`s ultra-rich population.

/cnbc.com/