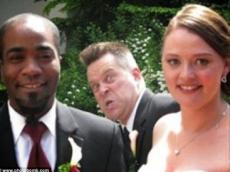 For the newlyweds, it all seemed so perfect - a moment of happiness to treasure for the rest of their lives.
Until they saw the photograph, that is.
These are some hilarious examples of 'photobombing' where unexpected, and most certainly unwanted, guests pop into the frame at the most tender and loving stages of their big day.