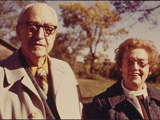 The only thing real is the fact that Japanese people top the world`s life expectancy list! And now thanks to a bunch of Japanese Scientists, may have the key to everlasting life.
What the team at Osaka University has discovered is that one of the essential components of the human complement system is directly responsible for ageing. The C1q protein is the reason why human cells get old. The earlier theory suggested that the C1q protein were just building blocks in the system. Apparently not, they are a part of the immune system that compliments the body in clearing away germs and toxins. Scientists learnt that by controlling this protein, it almost completely blocks a cells` ageing process! However this news comes with a double-edged sword.
If you control the protein, you also risk blocking the body`s entire immune system. So essentially if the C1q has been to put to `sleep` to slow the ageing process, we also hamper our immunity and get critically ill. Till they work out a way to slow the protein and keep our immunity intact, we cannot leverage this discovery.
/japandailypress.com/