"I'm not just somebody shuffling around in a monster suit. I'm a kind of puppeteer from the inside who is attempting through arm and body movements to give the creatures I play a sense of personality."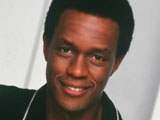 In Azerbaijan, people either watch movies in theaters or buy DVD's. Most of what we are being fed in the theaters is mainstream movies. And as far as the actors go, our people, mostly, seem to know only the stars of the "A-list". That's a shame, because a good crew, perfect moviescript and big Hollywood names on the cast list is not always enough. There's such thing as "making someone look good". Which is the case with most movies, no matter the budget and stars. Someone has to stand up to the protagonist, to make the hero "look good".
Great Hollywood director Roger Corman used to say: "Always make your monster bigger than the leading lady", and he was somewhat right. Seeing a small beautiful girl surviving the one-on-one fight with a giant ugly monster makes her a real heroine. The monster made her "look good". So, I've decided to take a look back at someone, who made about 20 movies, but in Azerbaijan is not known at all. Yet, he portrayed one of the most recognizable, memorable and deadly alien monsters on screen – the Predator. He was the one, who made Arnold Schwarzenegger run for his life in the mexican Jungle. Meet Kevin Peter Hall, the man behind the monster masks…
"IF YOU GOT OFF BALANCE, YOU GOT BEAT"
Kevin Peter Hall was born in Pennsylvania, USA, in 1955. Future actor attended attended Penn Hills High School in Pittsburgh, Pennsylvania. Hall was also a great basketball player - he started his  junior year at 6'5 (195 cm) and finished at 6'9 (206 cm). He played basketball throughout his high-school years and won a scholarship, averaging 18 points and 10 rebounds per game. He played basketball during college, but not when it would interfere with his major at George Washington University in Washington, DC, which was Theatrical Arts.
During his college years, he met Jay Fenichel with whom he would later make musical productions. Upon graduation, Fenichel moved to Los Angeles and Hall moved to Venezuela to play basketball. However it wouldn't last long, and after a year, Hall lost interest in playing, and relocated back to Los Angeles. Along with Fenichel, the duo put together two night-club acts/musicals. One was a semi-autobiographical two-man musical, "In Five," and the other was a two-man show called "The Worst of Friends," both of which played in night clubs throughout the LA area. They also had a promotional business where they did promotional acts in department stores for new products.
From an old 1988 interview found online (published in some magazine), Hall states that he "loves both opera and ballet, and loves to dance."
"I believe balance is everything. You know, I took the classical quitar, and the tutor used to tell me that balance is everything. You had to sit in a particular way, to hold the instrument in a particular way,  your whole body. Same thing was with basketball. If you got off the balance, you got beat."
PUTTING ON THE MASK...
Hall's film and TV career includes nearly 20 roles, first of which was the Prophecy (1979), where he got the part of the "Mutant Bear". Next one was a sci-fi tale "Without Warning" (1980), where he played the Alien.
"I'll always do costume roles. I'm bigger than life and so, in a way, I'm part of the fantasy/science fiction/horror genre.. But I'm more than just a guy in a suit. When people want big and a performance along with that big, I'm the one they call.", - Hall used to say in a 1991 interview.
While working on the set of the series "227" (1985), he met his co-star, Alaina Reed-Hall, who played Rose Lee Holloway. They married--both on the set, and in real life--and they had two children.
In 1987, Hall got his biggest part yet, a part of a giant bigfoot, called Harry in a John Lithgow comedy "Harry and the Hendersons". The movie was successful enough - Rick Baker won an Oscar for special effects, and the film also won the Genesis Award for "best comedy".
Kevin Peter Hall with John Lithgow in "Harry and the Hendersons" (1987)
Harry smiles
"Harry and the Hendersons" (1987)
"Harry and the Hendersons" (1987)
"When I first came to California, it was fun and exciting to get any part in any movie and get paid for it. Because of my size and my background it seemed like I was right for just about anything. I did go through a period where I thought it was time to give up monster
movies
. But then the scripts and the effects started getting better. I was treated better and starting getting paid more." (1991 Kevin Peter Hall interview reference).
"It's ironic. People know me because I play the monsters, but I'm most recognized from the small roles in which they see my face. None of that stuff really bothers me. Whether I'm recognized in or out of a costume isn't a kind of pressure I put myself through anymore." (1991 Kevin Peter Hall interview reference).
Well, the creature that Kevin Peter Hall would be remembered for was still yet to come...
"THIS TIME, SCHWARZENEGGER IS THE PREY."
Something that people do not know, is that at first, the role of "Predator" was set for Jean Claude Van Damme. Yes, you read it right, Van Damme was cast to portray a "small, martial-arts creature". However, the cast was so full of big men (Schwarzenegger, Ventura, Landham, Weathers), so the producers changed their mind, and Van Damme himself was not satisfied, as being credited as a "special effect" in the ending of the film. So, the idea was dropped, and a new look for the predator was created, and could realistically physically dominate the film's human characters
Kevin Peter Hall enters the scene, and tries on the "predator" costume. Reportedly, he already was 7'2 (2m20cm), and with the predator makeup on him, he was nearly 7'7 (2m31cm). Below is a rare picture of Kevin with Arnold Schwarzenegger, for comparisons.
So, the movie was finished, got a cult status. Even got nominated for an Oscar. The Predator became the most deadly and fierce alien hunter ever to show on a movie screen. In some countries to attract more people into the theaters, advertizing of the film was taken into a different direction - "This is a new film, where you see Arnold Schwarzenegger being manhandled by something out of this world. This time Schwarzenegger is the prey". To be honest, it was a smart move, it worked. People were filling the seats, to see what is it that Schwarzenegger himself was running away from.
Kevin Peter Hall as "Predator" prepares for the deathfight (1987)
Dreadlocked alien hunter portrayed by Kevin Peter Hall (Predator, 1987)
Special Make-up team prepares "The Predator"
Kevin Peter Hall patiently awaits when all the preparations are done
Predator (Kevin Peter Hall) manhandles Dutch (Arnold Schwarzenegger)
"Predator" getting worked on
Here's what the man himself thought of Harry (the bigfoot) and the Predator (the alien hunter): "With Harry, I am always in control of the expressions and the performance. With the Predator it is half performance and half dealing with the physical traps. There's a balance you got to keep inside the suit. You've got to keep your character going while dealing with the fact that you've got all these wires and FX things coming out of you. It all boils down to concentration and being well-rehearsed."
Danny Glover battles with Kevin Peter Hall in "Predator 2" (1990)
Predator looks at Los Angeles (Predator 2, 1990)
Hall went on to make "Predator 2" (1990), starring Danny Glover and Gary Busey. This time, the Predator returns to modern day Los Angeles. This time its a war in an urban environment. The film was just as good as part one, and Hall was becoming more and more popular. But...
SAD ENDING FOR THE GENTLE GIANT
Somewhere between the 1990 and 1991, Hall got into a major car accident in Los Angeles. During the surgery, he received a contaminated blood transfusion. Soon, the gentle giant was diagnosed with AIDS. He went public with his illness, with the full support of his wife. Shortly after, in 1991, Kevin Peter Hall passed away from AIDS. He wasn't even 40.
Kevin Peter Hall (answering what would be the best present for him, 1988 interview): "The best gift? A bed that fits would be great. On a more serious side, a honest smile, you know. I am a smile person, I like it..."
Everyone who worked with Hall, remember him as a pleasant, soft-spoken, down to earth man of enormous size. Seems like the guy was loved by all, and he definately left everyone, including us movie fans, too soon.  Rest in Peace.
T. Teymur
/Today.Az/