Kevin Costner has found his next directing/starring job: he'll take on the role of a sheriff who must stop a town from succumbing to violence during World War Two in A Little War Of Our Own.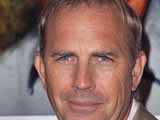 The film, written by Dan Gordon, will explore the large concepts of the war through the townspeople.
"This has been a dream project for Kevin and I for years," Beacon Pictures head Armyan Bernstein tells Variety. "The themes are timeless – war, peace and reconciliation. The canvas is epic; look at the movies Kevin has directed."
Costner, wearing his director's hat, is now tracking down actors to fill out the rest of the cast, and he wants to be ready to start shooting later this year.
/Empire Online/