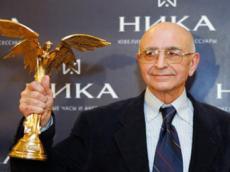 By AzerNews
"Italian lessons" film made by the Baku-born director, Tofig Shakhverdiyev, is included in the competition program of "Russian Flahertiana", which will be held within "Flahertiana-2014" film festival.
This program includes best Russian films of Flahertiana aesthetics. The 14th International Documentary Film Festival Flahertiana will take place in Perm, Russia, from September21 to 28.
The heroine of the film "Italian Lessons" - a deaf-mute girl, who sits on wheelchair - can't speak neither in her native Russian nor in sign language. But this feature does not prevent her easy and fun communication with the employees and the guests of the hotel from different countries while on a vacation in Italy. The film is about her and her buddy, a little boy who knows why some children are born healthy and others sick.
Since 2006, the festival officially became an annual international documentary film festival with international competition jury and FIPRESCI jury.
The winner of the program is determined based on viewers' votes. The festival prize fund amounts to 500,000 rub. Perm Krai Government is the main sponsor of the festival.
Tofig Shakhverdiyev, the honored artist of the Russian Federation, was born in Baku on September 12, 1938.
In 1960, he graduated from Taganrog Radio Engineering Institute and in 1971 - Kiev State Institute of Theatre Art after name Karpenko-Kary.
Shakhverdiyev is professionally engaged in photography, party personal exhibitions. Since 2006 Shakhverdiev has been teaching at the International University in Moscow.