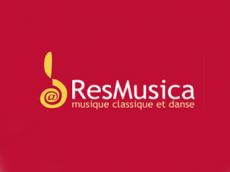 French website on world classic music and dances, "resmusica.com", has issued an article about the Syam music festival dedicated to the Azerbaijani music in the Château de Syam in Franche-Comté dominated by the Jura Mountains.
Author Elizabeth Schneiter writes in the article titled "Pierre Thilloy introduces fascinating Azerbaijani music in Syam" that the festival was organized with the support of the Heydar Aliyev Foundation and the Azerbaijani Embassy in France.
The "Syam music festival" project was initiated by French composer Pierre Thilloy who has repeatedly visited Azerbaijan and is closely familiar with the country's rich music. He is the author of "Khojaly 613".
"In the music festival dedicated to the Azerbaijani music held between July 4 and July 11, the representatives of 17 nations performed 69 works of 50 composers' in 29 concerts," the article notes.
It says that one of the concerts was especially important for Azerbaijani composers as it was dedicated to the mentor of Gara Garayev Dmitry Shostakovich.
"Stephen Rose and young Azerbaijani pianist Murad Huseynov performed many Azerbaijani and European composers' classical works."
The article says that with its ancient history, traditions and rich music, Azerbaijan is home to many talented musicians. "Many of them are successfully participating in the music festivals."
The article hails the activities of the Heydar Aliyev Foundation led by the Azerbaijani First Lady Mehriban Aliyeva. It says the Foundation plays an immense role in introducing Azerbaijani cultural values to the French people.
The full version of the article is available at:
www.resmusica.com/2014/07/10/pierre-thilloy-fait-son-festival-a-syam.


/AzerTAc/