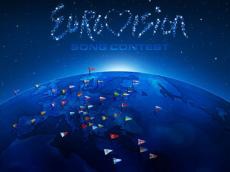 The First Semi-Final of the 2014 Eurovision Song Contest takes place tonight, 6th of May, live from the B&W Hallerne in Copenhagen, Denmark, from 21:00 to 23:00 CET.
Tonight 16 countries will compete for 10 places in the Grand Final. The broadcast will be hosted by Nikolaj Koppel, Pilou Asbæk and Lise Rønne who are eager to welcome the millions of viewers to Copenhagen for tonight's show.
Sixteen songs will participate in the First Semi-Final, and professional juries in each of the participating countries, as well as in Spain, France and Denmark voted on yesterday's dress rehearsal. They account for 50% of the overall total.
The EBU's televoting partner Digame will merge the points given by the jury and the televoters tonight per individual country. If there is a tie between two or more songs between jury votes and televotes, then the song gaining the most televotes will be ranked higher.
The live show of the First Semi-Final of the Eurovision Song Contest 2014 will take place on Tuesday 6th of May at 21:00 CET and will broadcast live on Eurovision.tv.

/AzerTAc/