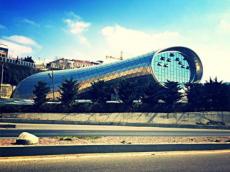 An International Rock Festival is being held in Tbilisi on March 25-27, with the participation of rock bands from Azerbaijan, Georgia and Armenia under the slogan "No violence."
The musicians will compete during the two days for the right to represent the South Caucasus on the biggest rock music festival Wacken Open Air (which will be held from July 31 to August 3 in Germany).
On the third and final day, the grandees of world rock, twice nominated for the Nobel Peace Prize group, Orph
aned Land will perform its first-ever concert in Tbilisi.
For more information visit www.jam.ge

/Trend/