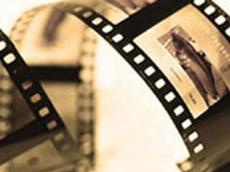 A 46-minute documentary film of young Azerbaijani director Arzu Urshan "A ball flies up to the sky" won in the "the best documentary film" at the international Festival of Sports Films in Yakutsk.
Urshan`s film shows all stages of development of this sport, victory and defeat. The film is dedicated to the 100th anniversary of Azerbaijani football.
International Festival of sports films and television kicked off in Yakutia within the scope of "Russia is a Sports Power" forum. About 150 works by film directors from different countries were presented during the work of the forum.
According to "R-Sport", the festival was held at "Cinema Center" in Yakutsk. Filmmakers from the U.S., UK, France, Germany, Italy, Portugal, Bulgaria, Russia, Ukraine, Belarus, Vietnam, Iran, Uzbekistan, Azerbaijan and other countries took part in the festival.
In three days, the audience had a chance to get acquainted with sports films that promote healthy lifestyle and touch upon the problems in sports, famous sports events and athletes. The winners in categories "Best Feature Film", "Sport and personality", "Sport and Society", "Overcoming", "Best TV show / TV program on physical culture and sport" were announced at the end of the festival.
The forum "Russia is a Sports Power" was held for the fourth time in a row. This year, it was devoted to the reset in the relations between the sports of highest achievements, youth sport and the Paralympic movement.
The opening ceremony was attended by Minister of Sports of Russia Vitaly Mutko, top officials of the republic, distinguished guests from many parts of the country, Olympic champions, sports veterans, builders and college students.
According to Baikal24 information portal, the celebration began with the opening of the monument to the winners of the XXI Olympic Games in 1976 in Montreal - Roman Dmitriev, Alexander Ivanov and Pavel Pinigin.
/
AzerTAc
/