IAEA might adopt a decision on construction of nuclear research reactor in Azerbaijan and results will come out after talks, said Azerbaijani ambassador to OSCE Fuad Ismaylov, accredited in IAEA, reports Day.Az with reference to AzTV channel.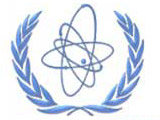 He said beginning from January the experts of Azerbaijan and IAEA have been holding regular consultations on technical cooperation on construction of a nuclear research reactor in Azerbaijan.
The diplomat noted that the construction of the nuclear research reactor is of great importance for Azerbaijan in the search of alternatives energy routes.
"Today the world experiences crisis in oil and gas supply. Azerbaijan does not face this problem, yet we must find alternative projects on ensuring energy. The use of atomic energy has both positive and negative sides. Therefore, serious work is needed. It is impossible to adopt an immediate decision on this issue".
/Day.Az/