Great Britain keeps leading by volume of external investments into Azerbaijani economy.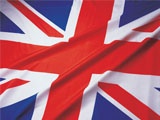 Day.Az reports with reference to the State Statistical Committee of Azerbaijan that AZN 568,291,900 was invested to Azerbaijan in quarter 1 of 2008 (5% lower as compared to the due period of the last year) with 49.4% or AZN 281,354,400 falling on Great Britain/ At the same time the volume of investments of the British companies has risen by 2.5%.
It is followed by the United States -AZN 123,309,000 (10.9% lower as compared to the last year), or 21.7% of all foreign investments, Japan -64,626,300 (11.2% lower), or 11.4%, Norway AZN 40,757,600 (11.6% lower) or 7.2% and the first five ends with Turkey AZN 32,48,200 (11.1% lower) or 5.6%.
France invested 0.8%, Germany 0.4%, Russia o.3%, Arabic Emirates and Switzerland 0.2% each, Iran Saudi Arabia Italy 0.1%, Austria AZN 240,400 and Singapore AZN 23,200.
Among financial institutions the World Bank is a leader in the first quarter of 2008 with its AZN 8,300,000. It is followed by the Asian Development Bank with AZN 2,500,000, Kuwait Economic Development Fund with AZN 1.700,000 and Islamic Development Bank with AZN 1,200,000.
/Day.Az/