In June, the World Bank's Board of Executive Directors is likely to consider the National Water Supply and Sanitation Service Project in Azerbaijan.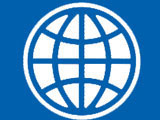 The World Bank Office in Azerbaijan told that discussion with Azersu, the State Water Supply Company, over the project has been complete.
The series of projects will finance the repair, rehabilitation and modernization of water production and distribution and wastewater facilities in 20 selected secondary cities and towns in the country. Through a sector-wide approach the projects will support Azersu and its subsidiary companies at the secondary town level to improve their capacity, institutional and operational effectiveness, and commercial and financial viability. The proposed series of projects may in subsequent phases broaden the scope from water and sanitation to other areas of urban rehabilitation.
In total the project costs US $300mln, APA reports.
For this project, a $230 million loan is expected to come from IBRD, carrying a 20-year term including a grace period of 5 years at LIBOR+0.6%.