Valeh Aleskerov, vice-speaker of the parliament, chief of the standing commission on natural resources, energy and ecology has left for Austria to attend the third Europe-Russia Economic Forum.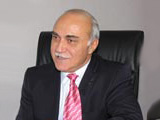 Seminar "Russia-Europe: politics in South Caucasus and Black Sea" will held in the forum.
Modern Europe and problems, European values and Russian society, cooperation with the US and European Union, investments, European energy needs will also be debated in the framework of the forum, APA reports.