The International Bank of Azerbaijan had a good year in 2006. The bank has won the "Best Emerging Market Banks" named by Global Finance magazine in an exclusive survey.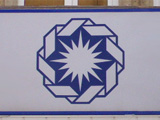 Global Finance editors-with input from industry analysts, corporate executives and banking consultants-selected the best emerging market bank in countries.
Criteria for choosing the winners included growth in assets, profitability, strategic relationships, customer service, competitive pricing, and innovative products, APA reports.
Since 2002, the International bank of Azerbaijan has rated the same as Kazkommersbank, National Bank of Pakistan, ICICI, China Construction Bank and other Asian leaders. The bank has reliable security meeting international standards.
The State owns a controlling stake in the bank.