Azerbaijan Social Protection Fund is negotiating with BP and other oil companies operating in the country on provision of social insurance for foreign employees.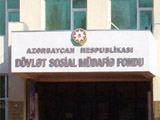 The Fund Chairman Salim Muslumov said over 5,000 foreign workers have been registered and the rate will continue to rise.
He added that the Fund is unaware how many foreigners are employed by oil consortiums, APA reports.