Azerbaijan's Pasha Sigorta Insurance intends to raise its authorized capital 50% to AZN 1.5m during the first half of the year.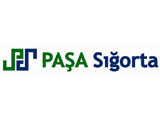 Company's authorized capital reached AZN 1m as of January 1, Deputy Director Nofal Rzayev told APA-Economics.
By the legislation, insurance companies have to increase their authorized capital to AZN 800,000 by January 1, 2008, to AZN 900,000 by January 1, 2009 and AZN 1m by January 1, 2010.
Pasha Sigorta provides services over 4 compulsory and 24 voluntary insurances. The company was established in March, 2006.