Azerbaijan Airlines (AZAL) intends to complete transition to e-ticketing by October, 2007.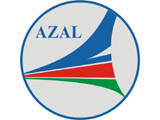 International Air Transport Association (IATA) announced that its vision is to accomplish 100 percent implementation of e-ticketing worldwide by 2007. However, the organization resolutions recommend airlines companies to have completed transition to e-ticketing by January 1, 2008.
E-tickets have some advantages like it cannot be lost, mislaid or stolen, simplified and fastest check in at the airport, an opportunity of online air ticket purchase, AZAL told APA.
E-tickets are on sale in over 80 cities of 40 countries. Out of the CIS, Russia, Ukraine and Belarus have transitioned to this system.
Purchasing procedure of the electronic air ticket is very simple and convenient.
The E-ticket remains in an electronic format in computer system of airline.
Passengers will be provided with the passenger itinerary receipt of E-ticket containing the same information as usual paper ticket. E-ticketing will also allow registering baggage fast.