The Board of Trustees of Azerbaijan Export and Investment Promotion Foundation (AzPromo) met on Tuesday.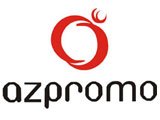 The meeting, chaired by Economic Development Minister Heydar Babayev, passed decisions on 2007 action plan, admission of new members, and opening of first partnership office in Kazakhstan.
Heydar Babayev optimistically appreciated AzPromo's activity in 2006.
Chairman of the Board of Trustees, Chingiz Asadullayev, said the Foundation will gain further achievements in 2007.
AzPromo President Emil Majidov there is great potential in Kazakh market for Azeri enterprises.
Azpromo will open the first office in Aktau, Kazakhstan. APA