Gunay-Anadolu Insurance intends to increase its authorized capital 13.3% to AZN 800,000.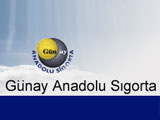 As of early this year, its authorized capital made up AZN 706,000, the company told APA.
Gunay Anadolu Sigorta Azeri-Turkish JV was established by Turkey's Anadolu Insurance (49%), Azerbaijan's Gunay Bank (32.3%) and a local individual (18.7%).
Company is planning to become Limited Liability Company in February.