Developments in 2006 and notably the recent Russian-Belarusian crisis proved that energy is consolidating its position as Europe's long-term security challenge.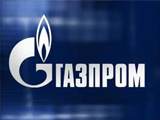 Different countries are facing different types of challenges, however. With diversified supplies of natural gas and access to alternative energy resources, leading European states feel less vulnerable to potential Russian pressure. Unlike France, Germany or Italy, East European states have no alternative to Russian gas, while Gazprom's constant problems with transit countries and producers in Central Asia make them increasingly vulnerable. Eastern Europe hence needs alternative supply of natural gas. This demand could support long-term purchase contracts with Caspian suppliers via the Black Sea, making the development of new transportation infrastructure possible.
After gaining full control over Armenia's pipeline network and the Moldovan distribution network, as well as partial control over the Belarusian transit pipelines, Russia's State-controlled gas monopoly, Gazprom, is getting closer to its ultimate goal to control all pipelines connecting the former Soviet Union's states to other markets and potential suppliers. The same strategy is now being applied to Europe.
Russia is the primary source for imported natural gas in most European states, and its role is set to increase in next decade, despite a potential shortage of the gas on the domestic market. In order to secure supplies, in recent months the leading European states and their government-supported energy companies – a frequently underestimated force in European energy politics – concluded bilateral deals with Russia's Gazprom on long-term energy supplies. The deal between the Russian and French gas monopolies, Gazprom and Gaz de France (GdF) on the supply of Russian gas is the latest in a row of bilateral deals between Gazprom and major European consumer states. The deal establishes Gazprom's strong position in a major market and guarantees GdF sizeable supplies of gas for 24 years in return for giving the Russian company a slice of the French distribution market. Earlier, Gazprom concluded similar deals with German and Italian companies.
These bilateral agreements weakened potential for EU's common strategy towards Russian energy, and regarding energy security in general. On the contrary, it strengthened Gazprom's position tremendously. Gazprom has very clear strategy: to obtain strong dominance over natural gas supply and distribution networks in Europe. So far, implementation of this strategy is brilliant. By obtaining control over the transit infrastructure in transit countries, Russia limits access to markets for other potential suppliers, and by obtaining the distribution business, it limits the ability of importing countries to conclude long-term gas purchase agreements with other producers. Without those agreements, the development of new transportation infrastructure is commercially impossible.
There is enough gas in the neighborhood of Europe; but the problem is delivery infrastructure. The particular problem is delivery to Central and Eastern European states, where access to gas supplies from Northern Europe, Algeria or Central Asia is limited. The existing pipeline network connects those states only to Russian gas sources, and – only through Gazprom pipelines – to Central Asian gas. The potential to get access to Azerbaijani gas through Turkey via the so-called Nabucco pipeline, stretching from Turkey to Austria's Baumgarten terminal via Bulgaria, Romania and Hungary is still present, although Russia is trying hard to close the only remaining window for alternative gas by supplying additional volumes to Turkey via the Blue Stream pipeline. This would effectively flood the market, thus preventing the entry of Caspian gas into the link from Turkey to Austria.
Despite that effort, the recent history of disruptions in supply, and the rising price of Russian gas elsewhere in the region pushes Central and Eastern European states to seek alternative supplies based on commercially viable solutions. In this context, the development of transportation infrastructure connecting Central Asia to Central Europe is the key to resolving this problem. The aggregate demand of the Central and Eastern European countries for import exceeds 100 billion cubic meters, and may well grow in the future. A long-term purchase agreement with Caspian, in the first place Azerbaijani but in the longer term also Central Asian producers, could initiate the development of the basic infrastructure, which consequently could evolve into a strategic supply line for Eastern Europe.
The South Caucasus Pipeline connecting the Azerbaijani Shah Deniz natural gas field to Turkey via Georgia, and then to South-East and Central Europe, is the key priority. Shah-Deniz will produce up to 30 bcm, a significant amount, but one that could be compounded by Kazakhstani or Turkmenistani resources to generate the volume needed to make large-scale pipeline construction commercially viable.
In this sense, the South Caucasus pipeline could be connected to the Georgian Black Sea cost, and then through an underwater pipeline to the western shores of the Black Sea, from where additional inter-connectors could transport gas to Central and Eastern Europe via existing pipeline networks. There are two options to end the pipeline: One in Ukraine, and another in Romania. Both options can co-exist and complement each other.
The destinations may look too distant and economically not viable. But the case of the North Stream pipeline may set a positive precedent. North Stream is a planned 1200-kilometre-long off-shore natural gas pipeline stretching through the Baltic Sea, from Vyborg, Russia to Greifswald, Germany. It will have two on-shore connections from Geifswald to the south and west of Germany with a total length of 850 km, and one 917-kilometre-long on-shore connection to bring gas from the Russian system to Vyborg. The commercial viability of the North Stream is not in question for Western European companies, given the significant quantities involved.
The undersea pipeline in the Black Sea would be shorter, and requires less additional infrastructure to be connected to markets. Over the years, Azerbaijan and Georgia proved to be a reliable supplier and transit country, respectively, while NATO and EU member Romania could use existing pipeline network to connect natural gas to consumer countries. Technical and environmental challenges also seem much less problematic.
A more remote option would be to develop liquefaction facilities on the Georgian Black Sea shore, and to ship LNG to Romania and Bulgaria, where it could be degasified and fed into the pipeline system. A fleet of LNG tankers may build a strong and reliable energy connection between the two shores of the Black Sea. Developing technology and the reduction of infrastructure cost may support this solution.
It would be natural for the EU to lead the process of developing the Caspian-European Natural Gas Bridge. This is a unique chance to show leadership and prove that the EU is capable of securing alternative energy supply for Europe by working with producer, transit and consumer countries. The United States would also benefit from committing resources and assisting countries of Eastern Europe to sign long term supply contracts with Caspian producers, which will be the basis for the development of the gas fields and transport infrastructure. This will cement the relationship between the Black Sea/Caspian region and the EU and would help their Euro-Atlantic integration. In case the EU is passive and fails to organize itself to support a Caspian-Black Sea energy bridge, the U.S. may help interested Eastern European states to form a Consortium of Gas Importing States to lead the infrastructure development.
By Mamuka Tsereteli,the Executive Director of the America-Georgia Business Council, for Central Asia-Caucasus Institute