SOCAR plans to drill a new exploration well in Nakhchivan oilfield this year.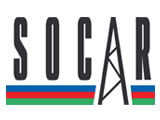 The Company President Rovnag Abdullayev said it will become the first exploration well by the SOCAR.
The SOCAR has developed an exploration plan on Nakhchivan structure since last year. ExxonMobil is a shareholder in the 50-50 exploration, development and production-sharing agreement signed for Nakhchivan with the SOCAR.
According to that agreement, EAOC is obliged to drill a second exploration well; however, there is now speculation that ExxonMobil plans to pull out of the concession.
For its part, SOCAR has insisted that ExxonMobil proceed with a second well, although it may be two years before a rig becomes available.
After the first well, US experts said there ere not big reserves of hydrocarbons there.