Oil prices rose on Tuesday amid continued uncertainty about possible Opec moves to bolster crude prices out of a 13% slump this year alone.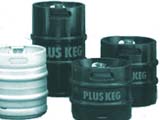 While light sweet crude was up 36c at $53.05/barrel in electronic trading on the New York Mercantile Exchange at midday in Europe, the floor appeared shaky as traders looked for a clue about the intentions of oil ministers from members of the Organisation of Petroleum Exporting Countries.
February Brent crude on London's ICE Futures exchange gained 28c at $53.40 on London's ICE Futures exchange.
Heating oil futures were up 1c at $1.5150/gallon (3.8 litres), while natural gas prices rose 9.1c to $6.700 per 1 000 cubic feet.
"Right now, the overhanging picture for crude demand is the mild weather," said ANZ Global Natural Resources analyst Andrew Harrington in Sydney. "Natural gas and heating oil prices have fallen a lot and that has (an) impact on crude oil price."
In order to stem falling oil prices, Venezuela's oil minister, Rafael Ramirez, on Monday called for an extraordinary Opec meeting to push for another production cut.
Ramirez said there are 700 000 barrels to 1 million barrels of excess daily crude production in the world market. He said that some other Opec countries back Venezuela's proposal but did not say which ones.
But at Opec headquarters in Vienna, an official who asked not to be identified because she was not authorized to comment, said such a meeting was unlikely - at least for this week.
Nigerian Oil Minister Edmund Daukoru said on Tuesday that Opec members should wait until February before deciding on further cuts in their output.
"We cannot judge the market right now. We'll have to wait till February 1," Daukoru said.
His remarks highlighted divisions within the cartel over whether it needs to act now to stop prices from falling further.
Still, Vienna's PVM Oil Associates said Opec could not afford to remain idle if prices fell much further.
"If prices threaten to break the $50/barrel level, more specific and immediate action can be expected from the group," it noted.
Opec in recent months has committed to a total cut in output of 1.7 million barrels per day, including a 500 000 barrel-a-day reduction set to begin February 1. But many market participants doubt the cuts are being fully enforced.
According to Dow Jones Newswires, independent surveys suggest OPEC has cut output by little more than half of its pledged levels, and production remains near 27 million barrels a day, leaving overproduction of about 700 000 barrels a day.
"Opec is fighting against falling prices but they're having a tough time," Harrington said.
The energy market has had a hard time maintaining rebounds lately, despite several factors that have given prices a boost in the past such as tensions in the Middle East, growing global energy demand and escalating violence in Nigeria.
/www.fin24.co.za/