Travelex's CIS representative will give training for the officers of the AtaBank in the second half of this year. This system will be used in all branches of the bank.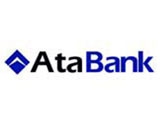 The Atabank also uses Western Union, PrivatMoney, Migom and Bistraya Pochta.
The Bank told the APA that it would also join the Contact money transfer system.