Anglo Asian Mining PLC said the outcome of further drilling work at the Gedabek copper and gold mine in Azerbaijan has remained 'encouraging'.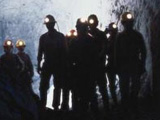 Drilling at the site began early this year and has progressed according to plan since then, AFX News reports.
'We released the initial encouraging results in early June and today release further results, which continue to support the prospect of developing the Gedabek property,' said chairman Graham Mascall in a drilling update that accompanied that group's interim results.
Anglo Asia will publish the resource estimates for Gedabek in the fourth quarter, he said.
He assured the group is 'adequately funded' to pursue its projects, including the development of the Gedabek mine, despite widening losses.
The group saw operating loss widen to 1.82 mln usd from 662,745 usd in the first half, partly owing to increased spending on mine exploration. It had cash of 11.7 mln usd as at end-June.
/www.hemscott.com/