Azerbaijan National Bank plans to issue short-term notes from second half of this year. These notes will be one or two week notes.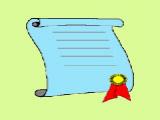 As APA reports, they will firstly investigate the conjuncture. The conjuncture now shows that investors are interested in one-month note.
So the bank experts think that ANB can start to issue 1-2 week notes in near future.
ANB has started to issue short-term notes since September, 2004. This instrument is provided for maximal sterilization of current liquidity.