Next year substantial changes will not be made to Tax Code, Ministry of Tax informs.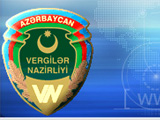 According to APA, improvement of property tax has been taken into consideration in 2007, special commission has been established in Tax Ministry related to it.
The commission works on listing of property, its evaluation and taxation. It is also informed that the next year taxation will be reduced.