Ministry of Communication and Information Technology and China's Huawei company conducted "Telecommunication Network Transformation" seminar at the Park Inn Azerbaijan hotel, June 2.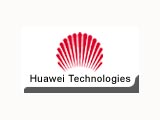 The company representative Azad Jeferov reported at the seminar on Huawei's accomplishments in modernizing communication network.
Minister Ali Abbasov said that President Ilham Aliyev pays a special attention to energy system development and this sector of economy is connected to development of communication and information technologies. Chinese Ambassador Zhang Haizhou highly appreciated ongoing reforms in IT sector and new projects being implemented in Azerbaijan, saying China's experience may be applied in Azerbaijan.