OAO Gazprom, the world's largest natural-gas exporter, may build a second pipeline under the Black Sea to Turkey, alongside an existing line with a capacity of 16 billion cubic meters a year.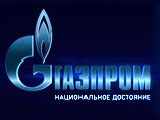 "In principle, we are considering construction of this pipeline," Gazprom spokes-man Igor Volobuyev said on Monday. He didn't give details on when the line may be built or its capacity. Volobuyev confirmed remarks made by Gazprom deputy chief executive Alexander Medvedev in Berlin on May 26, Bloomberg reports.
Gazprom, Russia's biggest company, built the 1,200-kilometer Blue Stream pipeline with Italy's Eni SpA and Turkey's state pipeline monopoly Botas. Turkey wants to become a hub for distributing gas to Europe from the Middle East and the former Soviet Union. It is also set to become a major hub for oil from ex-Soviet central Asia through a new pipeline built by a BP Plc-led group to the Mediterranean port of Ceyhan.
Medvedev said in Berlin on May 26 that Gazprom, which supplies a quarter of Europe's gas, may direct future gas supplies to the US or to Asian countries including China if European leaders turn to competing suppliers. Interfax news agency reported Mr Medvedev as saying the company had already carried out a feasibility study on a new Black Sea pipeline that could have a capacity of 8 or 16 billion cubic meters a year.
/www.financialexpress.com/