BP Exploration Sah Daniz Ltd. Thursday began pumping gas into the Baku-Tbilisi-Erzurum pipeline.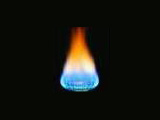 According to United Press International, gas from the Azeri deposit, run by the Azerbaijan International Operating Co., has so far been used to fill the Azerbaijani section of the pipeline.
The pipeline was built to pump gas from the Sah Daniz deposit, but will be filled with associated gas from the Azeri deposit until September, Turan news agency reported Friday.
The first gas from Sah Daniz will be extracted in August, and the pipeline will begin exporting it from September.
The Baku-Tbilisi-Erzurum pipeline is 580 miles long, and has a throughput capacity of 30 billion cubic meters.