State Committee for State Property Management(SCSPM)put its homepage and Hot line into operation.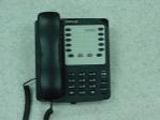 As APA reports, 193 Hot Line will answer all the questions concerning privatization process and state property management 24 hours a day.

Moreover, SCSPM put its new homepage (www.stateproperty.gov.az) into operation. The webpage is available in Azeri and English languages. It is possible to leave questions in "Questions and Answers" section of the webpage.
Statistical data and indicators about activity of the Committee are also available in the webpage.