The Azerbaijan Insurance Companies Union and Azerbaijan Insurers Union will merge next year.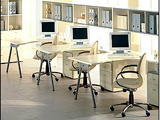 According to the director executive of the Azerbaijan Insurance Companies Union Fuad Alakbarov, work is carried out in the direction of merging these structures at present.
The merge will increase obligations but at the same time will increase capabilities of the merger. The structure and authorities of the new establishment will be determined with participation of insurance companies united under this institution.
APA